Story
This is a fantasy for children. Melmo has miracle candies with which she can become younger and older freely. She solves troubles happening around her with the power of the candies.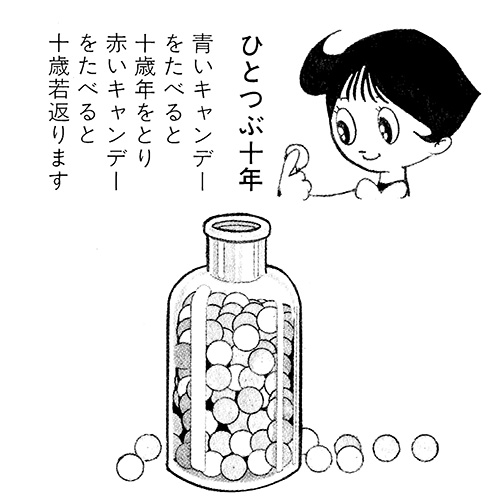 This is a sweet and innocent story for children. The idea of miracle candies that enable us to control physical ages is quite a fantasy for kids. People dream of immortality, everlasting life, or forever healthiness. In other words, humans have a desire to control their ages. Indeed, Melmo's candies must be as wonderful as Phoenix's blood. But what if a small girl has the item at hand?
In the manga work, Melmo's aunt is mean and has a desire to become younger. Also, a dictatorship by the name of Chicchaina State appears in the TV series under the same title. It seems the miracle candies attract not only kids but also adults longing for immortality.