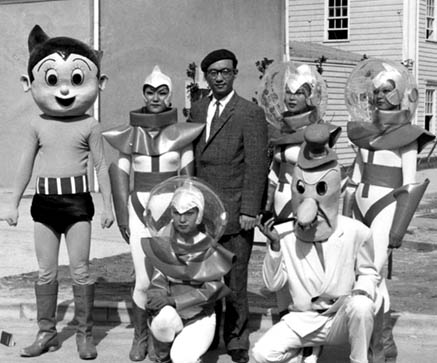 With Atom (September 24, 1963/Nara)
Surrounded by characters at an 'Astro Boy' event held at Dreamland.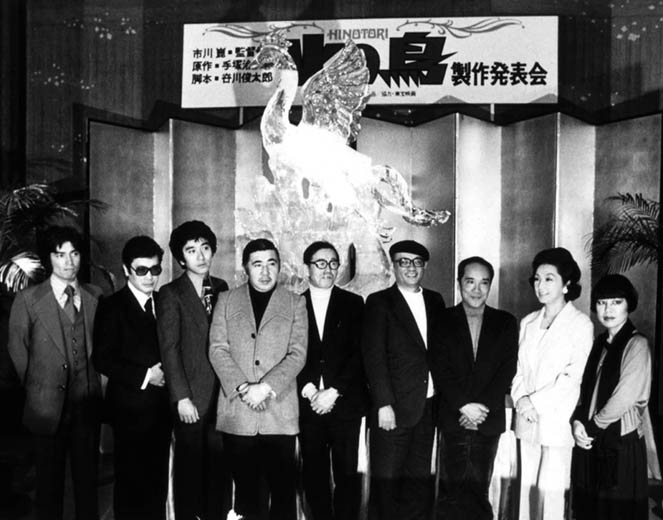 Surrounded by top stars (February 14, 1978/Ginza, Tokyo)
At the production release of the movie 'The Phoenix', which was held at the Imperial Hotel.
From left: Tanaka Ken, Emori Toru, Ishizaka Koji, Wakayama Tomisaburo, Director Ichikawa Kon,
Tezuka Osamu, Tanikawa Shuntaro, Takamine Mieko, and Koshino Junko.