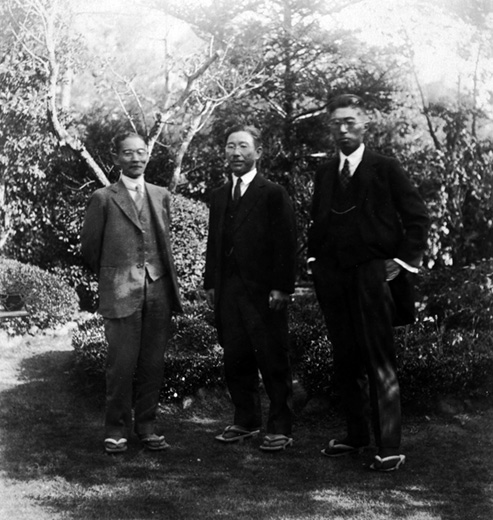 Tezuka Osamu's wife's father (November 12, 1933/location unknown)
On the first anniversary of his grandfather, Tezuka Taro's death.
Tezuka Osamu's father, Yutaka, is at far right.
Tezuka Etsuko's father, Okada Seiji, is standing in the middle.
The two were distantly related.
Tezuka Taro was Seiji's superior and he also arranged Seiji's marriage.
For details, please read 'My husband, Tezuka Osamu', by Tezuka Etsuko.