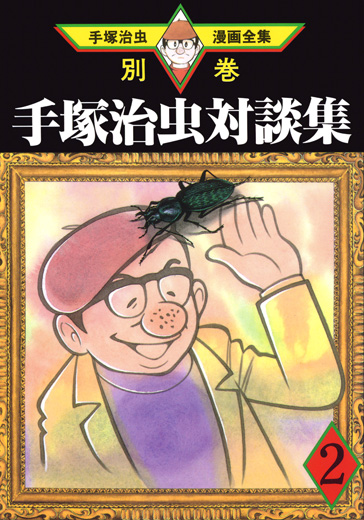 STORY
"Oh, Manga!," with Oshiro Noboru and Matsumoto Reiji

The interview begins with a description of the initial stages of the culture of Manga-before the war-covers the story of the very first animated movie, and traces the history of the art from that time onward. This long conversation, covering the history of Manga and the development of animation, is held between Tezuka Osamu, Oshiro Noboru-who was an animation writer and one of Tezuka Osamu's senior colleagues in the field of Manga-and Matsumoto Reiji, a younger colleague of Tezuka Osamu's. And as this piece is read over and over again, it becomes clear to the reader that some very precious material-the exact words of the artists who lived through those times-is contained within. In this conversation between the three artists, the reader can truly get a sense of just how much the art of Manga has been a comfort to people, and just how many dreams animation has inspired.

"Changes in Japanese science fiction Manga,"
with Komatsu Sakyo and Matsumoto Reiji

Similarly to "Oh, Manga," this piece also depicts the history of Manga from its inception period to the present, but focuses solely on science fiction Manga. The conversation traces the development and achievements of Japanese Manga, focusing on Komatsu, a leading figure in the world of science fiction, and his works "Hatsumeihacchan," "Speed Taro", followed by Tezuka Osamu's works "Doctor from Mars" and "Lost World," and then covering pieces such s as "Cyborg 009" and "Captain Harrock." The reader comes away realizing that the science fiction genre represents a particularly bright star among the different aspects of Japanese culture.