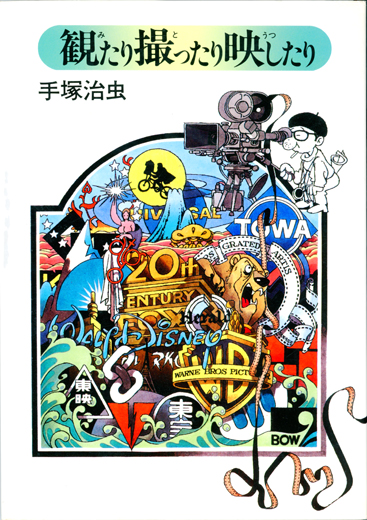 STORY
This is a continuing-series collection originally published by Kinema Junpo, a specialist movie magazine, in which Tezuka Osamu wrote extensively about animation, sometimes from the perspective of a movie fan, and sometimes from the point of a view of an animated film director. Even as he watched movies, Tezuka Osamu developed his own stories, building upon what he saw with his own imagination. This collection describes how Tezuka Osamu interacted with the visual media.
DESCRIPTIONS
Published by Kodansha, Ltd. in 1997, in "The Complete Works of Tezuka Osamu Volume 398, Separate Volume 16"
"Watching, Shooting, Screening" published in 1987 by Kinema-Junpo Co., Ltd.
"Save the Glass Earth"