(2009/07/17)


Nissin Oyatsu Chicken Ramen to be launched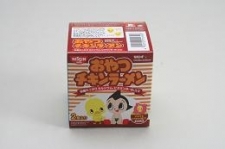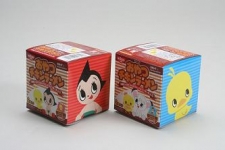 A new type of Chicken Ramen, good for a snack, will be launched. Its name is "Nissin Oyatsu Chicken Ramen" (launching on July 21). Look at the packages closely and notice that tezuka moderno characters and the Chicken Ramen characters "Chickras" appear together. These cubical packages with characters drawn large on the sides can be used as blocks for playing. There are four package designs featuring Tezuka characters including Astro Boy and Kimba in combination with the Chickras.
In addition, a puzzle type giveaway magnet sheet comes in every package. There are sixteen designs featuring eight tezuka moderno characters and eight Chickras characters. It's fun to open a package and find out which design you've got. Why don't you collect all the designs to complete the puzzle?  
Check out the intriguing package!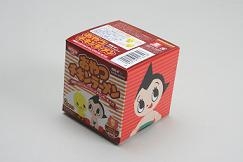 Click on the image to enlarge it.
Oyatsu Chicken Ramen is suitable for a snack because it is enriched with calcium, vitamin B1 and B2 as a boost to children's nutrition. For a children's snack or when you're a little hungry, you've got to try Oyatsu Chicken Ramen. It will go on sale across the country on July 21st.
Click here to visit the Nissin Food Products website.