(2016/04/19)


The museum talk related to the 67th exhibition at TOMM
"My Tezuka Heroin" by Atsushi Kamijo
Thank you, The application was Closed!!
As one of the related events for the exhibition: Tezuka Osamu's Heroines, the museum talk by Atsuhi Kamijo, a manga artist whose tribute work to Tezuka is also exhibited, is held as below.
Tezuka Rumiko, the planning producer of the exhibition asks him about his favorite Tezuka works as well as his thought for his tribute work.
Date: Sunday, May 22, 2016
Time: 13:15 – 14:45
Venue: Atom Vision (1st floor)
Seats: 50 seats (pre-application required)
How to apply: Call to 0797-81-2970. The application is available from 9:30 on Monday, May 2.
Admission fee: Free (admission fee to TOMM required.)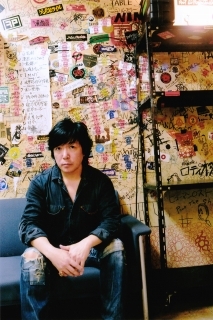 Profile:
Atsushi Kamijo
Manga Artist
Atsushi Kamijo, born in 1963 in Tokyo, made a debut as a manga artist in 1983. His representative works include "To-y", "SEX" "Red x Black" and "8 (eight)". He also worked for advertisement of big companies such as Shiseido, Kawaijuku and NIKE as well as drew illustrations for CD sleeves. Now he is authoring the perfect edition of "To-y", commemorating the 30th anniversary of the serialization.
Tezuka Rumiko
Planning Producer
Tezuka Rumiko, born in 1964 as the eldest daughter of Tezuka Osamu worked at an advertising agency after graduation. She, then, started her career as planning producer of her father's works in the aftermath of her father's death. She also leads a music rebel, Music Robita, planning collaborative music albums with Tezuka works.