(2016/04/11)


On April 16, Leo and Lyre appear at Seibu Ikebukuro Higashi-Nagasaki station.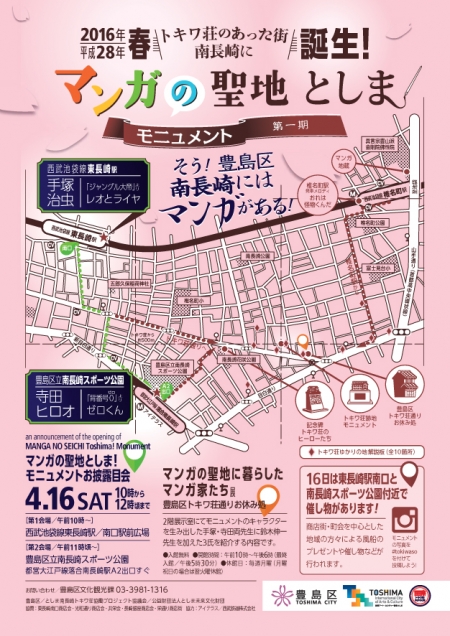 Minami-Nagasaki in Toshima is known as a town Tokiwa-so, an apartment building many manga artists including Tezuka Osamu used to live was located, and this time the two monuments commemorating such manga artists are installed in Toshima. One is the statues of Leo and Lyre (appearing in Jungle Emperor authored by Tezuka Osamu) installed at Seibu Ikebukuro Higashi-Nagasaki station, and the other is the statue of Zero-kun (appearing in Number Zero authored by Hiroo Terada) installed at Minami-Nagasaki Sport Park.
The unveiling ceremony is held on April 16, 2014.
It is scheduled to install more monuments from now on.
For further information, check the site below: here!