(2016/04/07)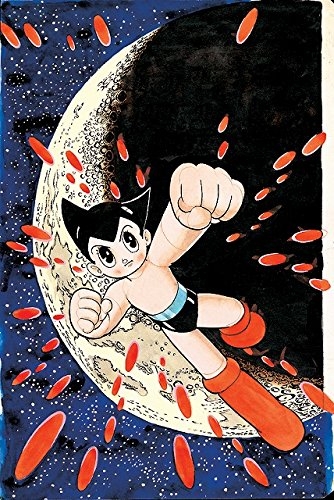 The fancy re-edition of "Art Book of Tezuka Osamu's Sci-Fi Heroes", whose original edition was published in 2003 by Pioneer LDC, is released soon! A lot of color illustrations of Tezuka Sci-fi heroes, including Astro Boy, Rock, Zero man, Ambassador Magma and more, are contained.
Special Bonus only available at Fukkan.com
Customers who pre-order "The Art Book of Tezuka Osamu's Sci-fi Heroes" at Fukkan. com store get the reproduction illustration of Ambassador Magma contained in the book as a special bonus!
For detailed information, check the site below: here!
The Art Book of Tezuka Osamu's Sci-fi Heroes –Fancy Re-ddition
A4sized/hardback/all color/136 pages/high resolution/with some illustrations firstly published
Author: Tezuka Osamu
Publisher: Fukkan.com
Supervised by Tezuka Productions
Release date: May 21, 2016
Price: 7400 yen (tax excluded)