(2016/03/25)


The sleeve designs of Young Black Jack Blu-ray & DVD Vol.5 released on April 27 are disclosed!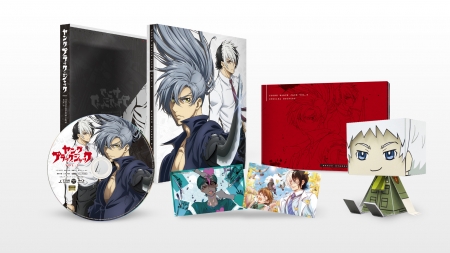 The disks contain "Muzancho" #1 and #2 broadcast as episode 9 and episode 10 respectively. Hyakki, who lost his hands and legs due to the accident, restarts his life as a surgeon, rolling a wheel chair with his artificial arms. What life does he have from now on? Also the Animate Limited Edition contains the special talk between Yuichiro Umehara (as Kuroo Hazama) and Mamoru Miyano (as Maruo Hyakki).
The special YBJ goods are sold at the event on April 17!
The following special YBJ goods are available at the venue:
Plastic file Set A (3 files) 1300 yen
Plastic file Set B (3 files) 1300 yen
Key ring Y (Kiriko) 700 yen
Key ring B (Kuroo Hazama) 700 yen
Key ring J (Maruo Hyakki) 700 yen
Mirror 1200 yen
Calendar 1200 yen
* Note each price above includes consumer tax applicable.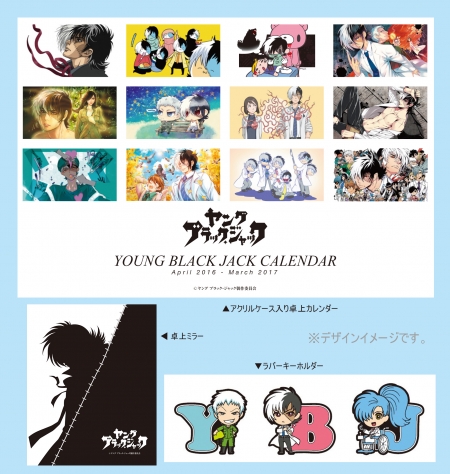 "Young Black Jack – The Best Operation Contest" is now held on the following site:
http://columbia.jp/ybj/
The voting is closed on March 31.