(2016/02/02)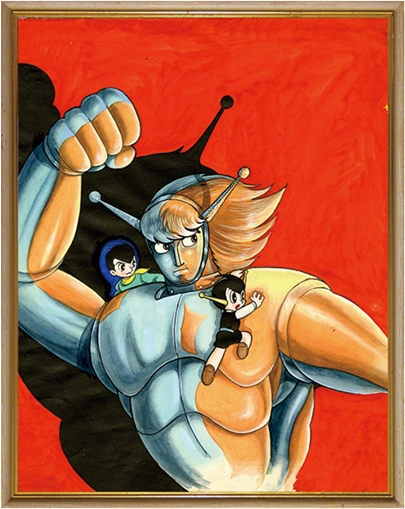 *The frame of the actual product is different from the one on the picture.
The reproduction of Ambassador Magma's unpublished color manuscript just found at the end of last year is available on mail order!
The manuscript was the one drawn for the cover of the supplementary booklet of Shonen Gaho (June 1967 Issue).
With high-quality printing technique, the taste, color and texture of the original manuscript are precisely reproduced.
Product Name: Reproduction of Ambassador Magma Original Manuscript by Tezuka Osamu
Price: 28000 yen (tax excluded)
Size: 291 mm x 345 mm (without the frame)
Order available by May 30, 2016
The product will be sent out at the end of July, 2016.
To order, visit the site below: HERE!