(2016/03/01)


The 67th Exhibition at Tezuka Osamu Manga Museum
Tezuka Osamu's Heroines – from sweet girls to voluptuous women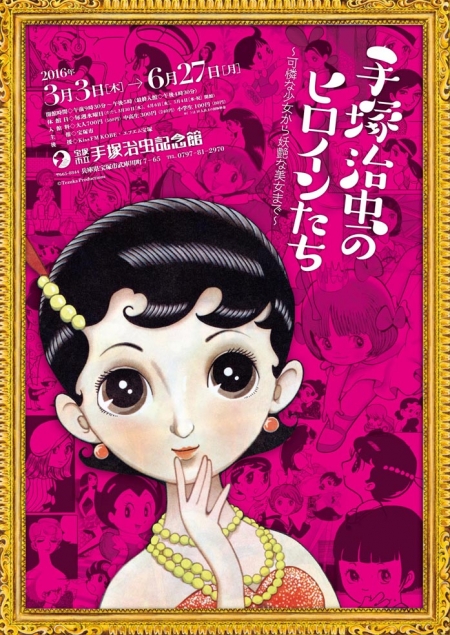 Tezuka Osamu created more than 700 titles during his life. Among them are famous heroes such as Astro Boy and Black Jack as well as impressive heroines.
Tezuka immersed himself in creating works for girls for a while after Princess Knight was serialized in 'Shojo Club' in 1953, however, such his works were not known very well and the heroines were treated as sub characters since most of his works were for magazines targeted to boys and young male adults. Actually those heroines reflected the society and times when they were born, being the existence adorned by readers then.
This exhibition is aimed to highlight such heroines in Tezuka's works as well as follow trends and fashion when such characters were born. From sweet girls in girl's manga to brave heroines in boy's manga to voluptuous and sexy women in works targeted to young-adults, the exhibition introduces various heroines appearing in Tezuka's manga works.
Planning Producer: Tezuka Rumiko
Organized by Takarazuka City
Supported by Kiss FM Kobe and FM Takarazuka
Period: March 3, 2016 – June 27, 2016
Holiday: Wednesday (except March 30, April 6, and May 4, 2016)
Hours: 9:30 – 17:00 (last admission: 16:30)