(2015/11/25)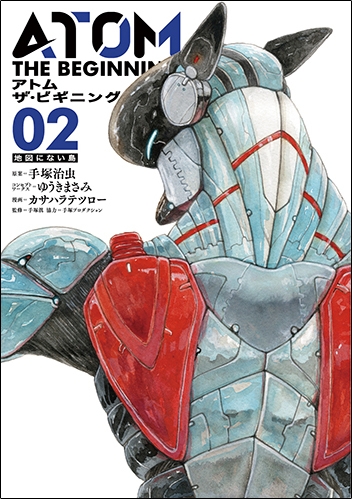 The second volume of Atom the Beginning, the story before the birth of Atom created by Masami Yuki and Tetsuro Kasahara, is finally released.
In the near future of Japan, two young researchers, Tenma and Ochanomizu, are devoting themselves to robot development at the lab in the university. Then they participate in the robot wrestling competition with their robot named Six, advancing to the final. The opponent is Mars, the robot developed with state-of-art technologies. What's the result of the game?
Atom the Beginning vol.2
Released on December 4 560 yen (tax excluded)
Original idea: Tezuka Osamu
Concept works: Msami Yuki
Manga: Tetsuro Kasahara
Supervisor: Tezuka Makoto
Cooperation: Tezuka Productions Co., Ltd.
*Visit the following site for browsing:
http://www.heros-web.com/works/atom.html