(2009/10/07)


New products from TATSUMAKI ATOM, a collaborative brand with Maki Watase, are launched now! A lot of pretty products including T-shirts and tote bags are sold at her concert venues. They are also available at her online store.  Please click here ! (To the online store)  
T-shirts
Both women's (left pic) and men's (right pic), are available at 3,500 yen for each Why don't you dress together in matching T-shirt?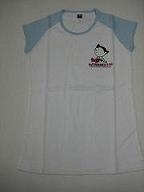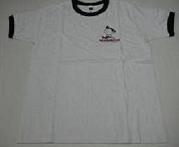 Tote bag

 

This big tote with round handles is deep enough to carry a lot of goods with ease.

Price: 2,000 yen

 
 

Mirror key chain 

 

This Astro Boy key chain can be used as a mirror to check your appearance.

Price: 1,000 yen
Pass case 

 

Your commuting time will become fun with this pass case !  The wind-up strap extends enough to let you touch the ticket gate with the pass.

Price: 1,500 yen

 
* Please note only a limited quantity is released.