(2015/10/02)



-     "Tezuka Osamu 24 Hours TV Special Animation Blu-ray BOX 1983-1989"
-     "Tezuka Osamu Collections – Experimental Animations"
-     "Tezuka Osamu Collections – Kyoto Anime Theater"
The three packages above are released today!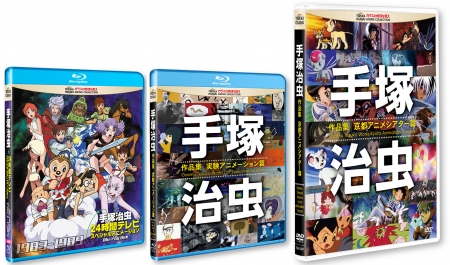 Produced by Tezuka Productions
Distributed by Happinet
"Tezuk Osamu Collections – Experimental Animations" is the first Blu-ray package of the works. Plus "Cigarette Ash" and "Legend of the Forest Part 2" are firstly contained in video packages.
"Tezuka Osamu Collections – Kyoto Anime Theater" is the first video package of the works screened at Kyoto Anime Theater.
Lineup