(2015/09/05)


The talk show :the future living with robots by Tomotaka Takahashi
Tezuka Osamu authored Ambassdor Atom, a predecessor of Astro Boy, in Takarazuka. In the work, Astro Boy is depicted a robot which has emotions as humans do and can communicate with people.
Mr. Tomotaka Takahashi, a robot creator, is one of many who were inspired by Astro Boy a lot. He is engaged in creation of robots everyday, dreaming someday each of us has one robot like Astro boy he/she can live together as a partner.
At the talk show, held on November 3, the birthday of Tezuka Osamu, he talks about the future living with robots as well as gives a demonstration of a robot he developed.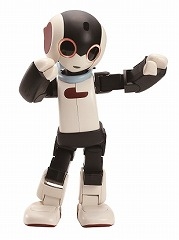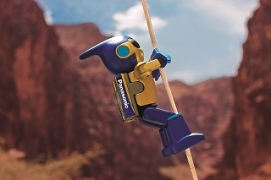 Day & Time: November 3, 2015
13:00 – 15:00 (doors open at 12:00)
Venue: Room Hoju, Takarazuka Hotel (address: 1-46 Umeno, Takarazuka)
Fee: Free
Seat: 300 seats
How to apply: Send the information below by a double postcard
<front side of the initial card>
Attn: Tezuka Osamu Manga Museum Talk Show
7-65 Mukogawa, Takarazuka, 665-0844
<back side of the initial card>
- name, address, age, phone number of the applicant or the leader of the applying group (if applying two or more seats)
- number of seats requesting
- name and age of all participants other than the leader
<front side of the reply card>
- name and address of the applicant or the leader
Deadline: Friday, October 9
The result will be informed you by a reply card within 10 days after the deadline.
Notice:
- No application by fax or phone call
- Application can be made only once
- Bring the return card to the venue on the day
- No seat reservation
- Come to the venue by public transportation
Profile
Tomotaka Takahashi/ Robot Creator
Born in 1975
Inspired by Astro boy he read in his childhood, he thought to be a robotic scientist. Soon after graduating from Faculty of Engineering, Kyoto University, he established his own company "ROBO Garage", the 1st business venture set in Kyoto University. His main works include Robit and FT. In 2013, he succeeded in sending out the 1st communication robot KIROBO to ISS. Now he is President of ROBO GARAGE and Associate Professor of Tokyo University.