(2015/11/02)


Original Canned Tea with Tezuka Characters produced by a tea shop, LUPICIA.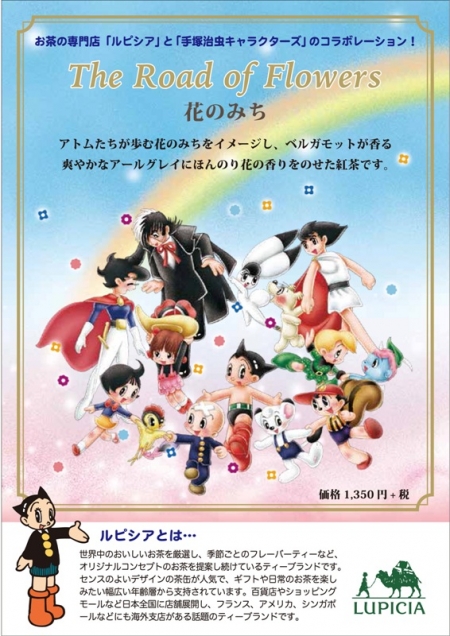 The Road of Flowers
The bergamot-flavored Earl Grey tea blended with the image of Astro Boy and his friends walking on the road decorated with flowers.  Light Floral flagrance added.
Price: 1350 yen (tax excluded)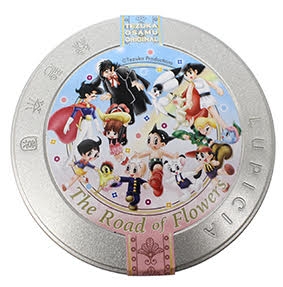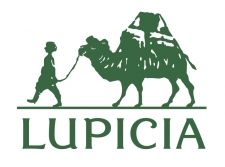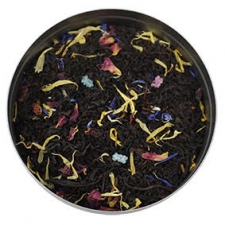 Colorfully flavored tea just like Tezuka characters
Rose's red petals,
Corn Flower's blue petals
Marigold's yellow petals, and
pink & Light Blue confetti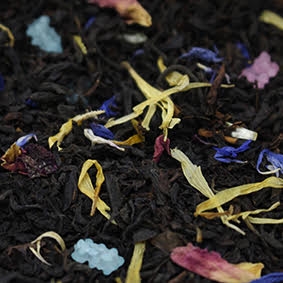 an agency
This product is available at Museum Shop in Tezuka Osamu Manga Museum. For further information, click below: here!
*Information of other stores selling the product will be uploaded as soon as fixed.