(2015/09/29)


Why don't you cross-stitch Tezuka Osamu's characters?
A book for cross-stitch of Tezuka Osamu's characters designed by Matoto Ozu, a well-known cross-stitch designer, is released! More than 120 designs are introduced in the book!
Release date: July 31, 2015
Price: 1512 yen (tax included)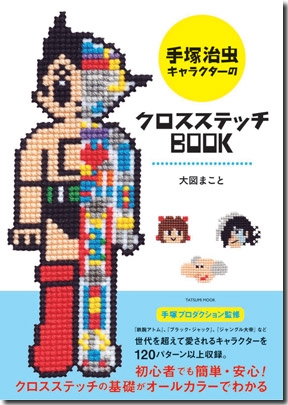 Some of the designs introduced in the book




Various 120 designs, from easy one for beginners to big pieces such as the replica of the cover art of Black Jack vol.1, are introduced. Find your favorite design among them and try it!
Related Event: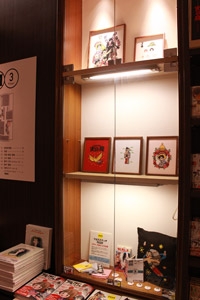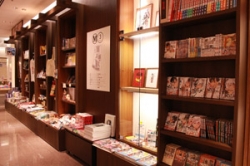 The exhibition of Makoto Ozu's works is now held at Tezuka Osamu Shoten in Marunouchi Ozao.
Some of the cross stitch works based on the designs introduced in the book are displayed.
Period: July 31, 2015 – August 31, 2015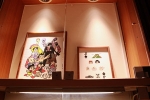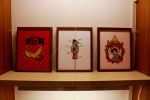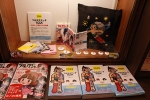 For more information about Tezuka Osamu Shoten, check the following : here!
Tezuka character cross stitch kits are now on sale!
Cross stitch kits of Tezuka characters appearing on "Tezuka Characters Cross Stitch Book are now available at major hobby stores nationwide.
The kit for "Inside Astro Boy" (on page 42) and the kit for "Get Together" (on page 47) are available. Each kit contains thread and cloth necessary.
Check the book about the instructions etc.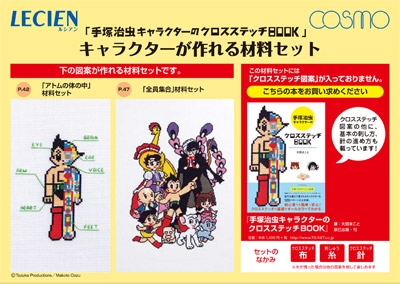 The kits are available at hobby stores listed in Japanese site.