(2015/07/08)


The project to analyze Osamu Tezuka's gene has started. His gene extracted from the hair left on his beret and his family member's genes are analyzed with the latest technologies.
The project is conducted by Genesis Healthcare. Co, a company specialized in the field of gene analysis.
At the press conference held on July 7 in Tokyo, Makoto Tezuka, the eldest son of Osamu Tezuka with special makeup of his father appeared on the stage and revealed the results of his father's gene analysis: good memory, excellent cooperativeness, high level of happiness and extraordinary information processing ability.
Also on the stage were Noriko Maeda (fashion model) and DAIGO (mentalist), talking about their experience of gene analysis.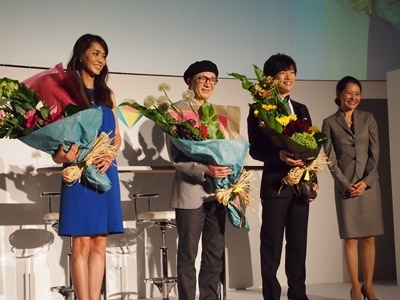 From the left: Noriko Maeda, Makoto Tezuka, DAIGO and Iri Sato-Baran (Representative of Genesis Healthcare Co.)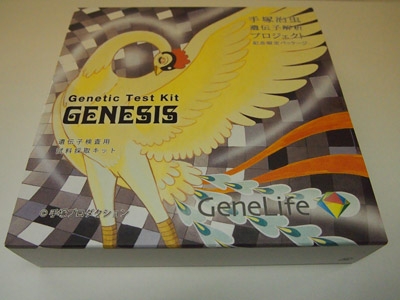 "GeneLife Genesis", a limited package of gene analysis kit was released in commemoration of the project. Only 1000 units available!
For further information, check below:
URL: http://tezukadna.jp/