(2015/07/18)


The Exhibition: Tezuka, Ishinomori and heroes is held.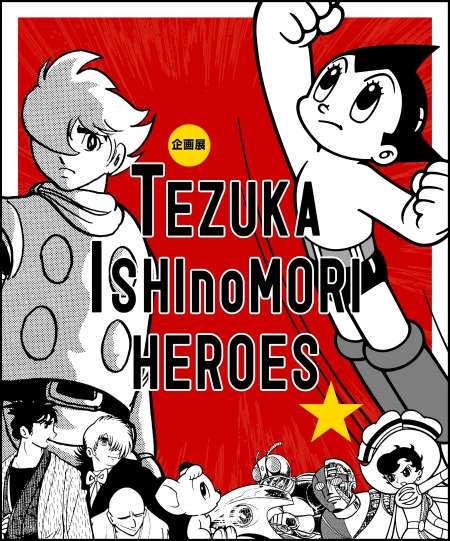 © Tezuka Productions/©Ishinomori Pro
Astro Boy, the first Japanese TV animation series, was broadcast in 1963.  Since then a lot of manga works have been turned into animations and live action shows to be broadcast on TV, and through such TV programs messages put in manga works have benn widely conveyed to people. Still now, even 50 years after the first broadcasting, a lot of TV shows based on manga works are broadcast in Japan.
This summer, the Broadcast Library holds the exhibition featuring Osamu Tezuka and Shotaro Ishinomori, introducing the encounter of the two great manga artists as well as the origin of their films and animations. Various precious materials, such as their original manuscripts, story boards, cel pictures, and scripts are displayed. Furthermore, the exhibition conveys their messages for peace based on their own war experiences, commemorating the 70th anniversary of the end of the war.
Along with the exhibition, their major animations and TV shows, including Astro Boy, Jungle Emperor, Cyborg 009, and Masked Man are screened at the venue. Also, some games and workshops which kids can enjoy are held.
Period:
July 10, 2015 – September 13, 2015
Venue:
The Broadcast Library
(Nihon-Odori 11, Naka ward, Yokohama, Kanagawa)
Hours:
10:00- 17:00
Holidays:
Mondays (except Mondays which fall on national holidays,)
Admission Fee:
Free
For further information, visit the following web site
Contact: The Boradcast Library
Address: Nihon-Odori 11, Naka ward, Yokohama, Kanagawa
Tel: 045-222-2828
Additional Information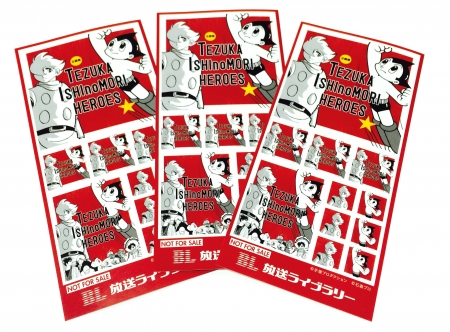 The original stickers are given to visitors who try a quiz at the exhibition site!
(for the first 3000 visitors)