(2012/02/14)


TOMM the 55th Exhibition: Designing Osamu Tezuka's Book Covers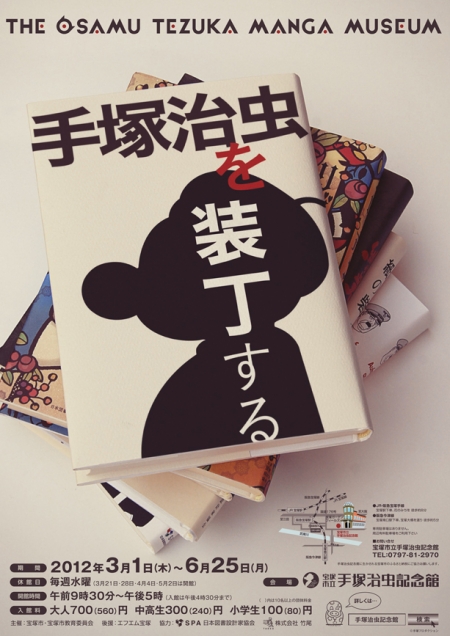 The Exhibition: Designing Osamu Tezuka's Book Covers features book binding.  Considering Tezuka's works not only as manga but also as literature and philosophy, professional book designers and illustrators were engaged on book covers of Tezuka works for the exhibition.
Book designs or cover illustrations greatly affect atmosphere of books, and help people imagine stories or contents of what they read. People also enjoy textures of paper while reading page by page, which is somehow connected to the memory of the book.
This time, book designers and illustrators who belong to the Society of Publishing Art worked on the book covers of twelve works authored by Tezuka and such their designs and illustrations are displayed along with Tezuka's original manuscripts. Also binding procedures as well as kinds of papers and fonts are introduced. In addition, Mr. Kazuhiro Tada and Mr. Shiro Nishiguchi who designed or illustrated on a lot of Tezuka's works are featured.
Period: March 1,2012-June 25, 2012
Holidays: Wednesdays (except March 21m April 4 and May 2)