(2015/05/29)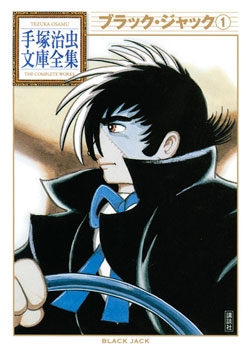 Tezuka Osamu Complete Collections (Kodansha) are finally available on your digital device!
 The first distribution starts on May 29, followed by subsequent distributions at the end of every month.
 The titles available at the 1st distribution:
 ATOMCAT
 Chronicles of Astro Boy
 Dororo (a total of 2 volumes)
 Black Jack (a total of 12 volumes).
 Princess Knight (a total of 2 volumes)
 Lost World/ Metropolis
 New Treasure Island
 The Future World/Faust
 For further information, check the sites below:
 ■Kodansha Comic Plus "Tezuka Osamu Complete Collections" store site
 ■Kodansha Comic Plus "Tezuka Osamu Complete Collections" news
 ■Kodansha Comic Plus "Tezuka Osamu Complete Collections" top page