(2015/05/19)


TEZUKA OSAMU ORIGINAL Wall Story (5 patterns)
Astro Boy, Sapphire, Leo, Black Jack or Hyotantsugi?
Why don't you have your favorite Tezuka character on the wall? Wall Story is a new type of wall stickers with which you can decorate your room easily.
What is "Wall Story"?
-       Wall Story is a sticker to be attached on the wall, especially on the wall around outlets,
electric switches, shelves etc.
-       Not big enough to decorate whole the wall, but subtly decorate a part of the wall
-       Made of fabric, well-match with the wall.
-       Detachable glue is used on the back.
800 yen (tax excluded)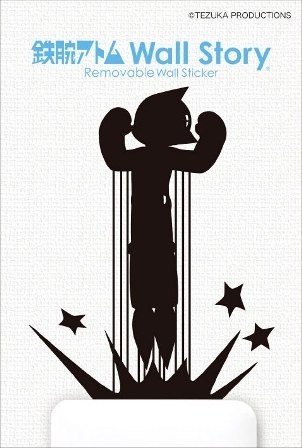 To enlarge, click the pic
Sales Point:
TOMM Museum Shop *Admission fee required to enter the museum
For more information: here!
*Information of other stores selling the stickers will be uploaded as confirmed.