(2015/05/12)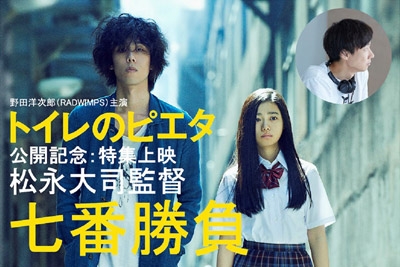 The screening of several works directed by Daishi Matsunga, whose latest work is Toilet no Pieta, a film based on a note Osamu Tezuka left in his final years, is held for seven consecutive nights in Shibuya.
On June 3, 2015, the fifth night of the screening, a talk show by Daishi Matsunaga and Makoto Tezuka is held on the stage.
Period: May 30, 2015 – July 5, 2015
Venue: Shibuya Uplink
For further information, check the site below: here!