(2015/04/07)



A time-limited store offering Tezuka character goods is held at Tokyu Hands Sannomiya in Kobe from March 30 till April 26.
The Time-Limited Store:
Showa Nostalgia – Manga Artists Museum with Mosrite
Products and goods focusing on the three great manga artists: Osamu Tezuka, Shigeru Mizuki and Fujio Akatsuka are sold at the time-limited store. In addition, nostalgic soft-plastic figures of monsters in Showa period dealt at Mosrite, a toy store in Motomachi, Kobe, are available.
Why don't you visit the store and immerse yourself in those old good days?
The Time-Limited Store: Showa Nostalgia – Manga Artists Museum with Mosrite
Period: March 30, 2015 – April 26, 2015
Venue: 1-A floor, Tokyu Hands Sannomiya
Address: 2-10-1, Yamate-dori, Chuo, Kobe, Hyogo
Tel: 078-321-6161
Hours: 10:30- 20:30
For further information, visit the site below:here!

Report from the store
April 7, 2015
The corner is found just ahead to the entrance on the 1st floor.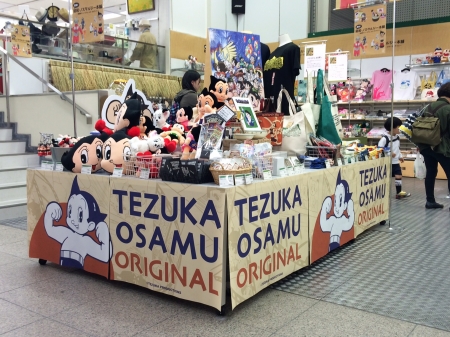 Tezuka goods are put on the central shelves.
Shigeru Mizuki goods (on the left), Fujio Akatsuka goods (center), and Mosrite toys and figures (on the right)
< p>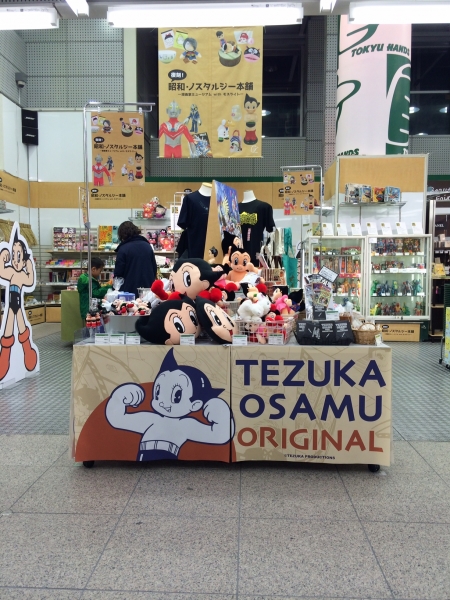 The guide book of Tezuka animations titled "Tezuka Osamu Gekijo", which is not available at general bookstores, is also on sale!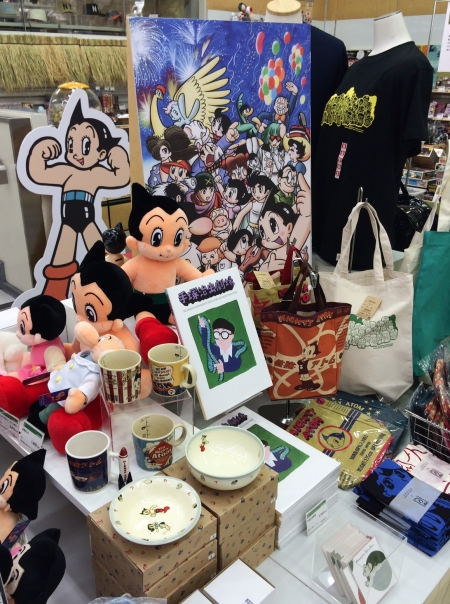 Don't miss this opportunity! The store is open till Sunday, April 26!