(2014/12/25)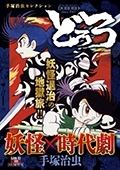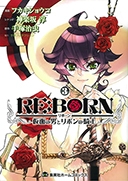 Osamu Tezuka's Titles
| | | | |
| --- | --- | --- | --- |
| Title | Publisher | Price | Release date |
| Tezuka Osamu Selection "Dororo" (convenience store version) | Sanei Shobo | 850 yen | January 19 |
| | | | |
Related Books/Magazines
Atom the Beginning
Heroes

Monthly magazine Heroes (only available at Seven-Eleven stores)

Now serialization

Original idea: Osamu Tezuka

Concept works: Msami Yuki

Manga: Tetsuro Kasahara

Supervisor: Makoto Tezuka

Cooperation: Tezuka Productions Co., Ltd.

The story till the birth of Astro Boy
Young Black Jack
Akita Publishing

Original work: Osamu Tezuka

Script: Yoshiaki Tabata

Manga: Yugo Okuma

Now serialized in Young Champion

The 7th volume is now on sale.(560 yen)
The WEB comic "REBORN Kamen no Otoko to Ribbon no Kishi"

Homesha

The special piece for the 60th anniversary of "Princess Knight"

Original Work: Osamu Tezuka

Script: Jun Kagurazaka

Manga: Kyoko Fukaki

Homesha WEB Comic site: Pura@Home: http://homesha.jp

Free distribution

The comic book version (vol. 3) is released on January 23.
The Essay "Watashi no Tezuka Osamu" (My Osamu Tezuka)
Web Yuhojin

Masayuki Mineshima, the previous chief editor of Manga Sunday, writes about Osamu Tezuka, in his essay serialized on Web Yuhojin.

The 20th essay: Ningen-domo kara Giretta he (From "Rally up mankind" to "Giretta" )

http://www.bungenko.jp/yhj/blog/
☆The children's picture books authored by Osamu Tezuka (reprinted edition) are released!
The children's picture book series authored by Osamu Tezuka (a total of 3 volumes) are reprinted first in the last 60 years!
- "Awate Mimi-chan" (the 1st volume)  now on sale 1728 yen
- "Suzumushi Hime" (the 2nd volume)  now on sale 1728 yen
- "Ohanajiman no Ele-chan" (the 3rd volume) release in Mid-Feb. 2015   1728 yen
Publisher: Fukkan.com  http://www.fukkan.com
☆ Tezuka Osamu Shoten at Maruzen, Marunouchi
All books, magazines and goods related to Osamu Tezuka are sold at the store. Plus some products and services limited at the store are offered!
Place: Maruzen Marunouochi 3F. (marunouchi oazo shop & restaurants)
Address: 1-6-4 Maruochi, Chiyoda, Tokyo
Hours: 9:00 – 21:00
Closed irregularly
For further information: here!