(2015/02/24)


The Exhibition: Three Adolfs – Boku wa Senso no Kataribe ni Naritai (as a witness of the war)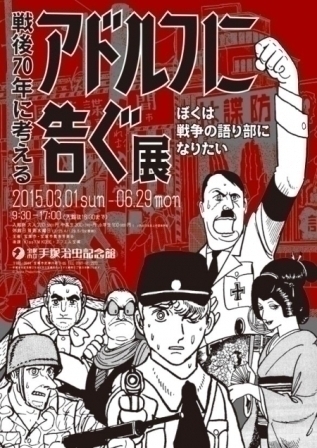 At TOMM in Takarazuka, Hyogo
The Exhibition: Three Adolfs – Boku wa Senso no Kataribe ni Naritai (as a witness of war) is held from March1, 2015 to June 29, 2015 at TOMM.
It's been 70 years since World War II was over.
Once Osamu Tezuka told that August 15, 1945, the day Japan declared the end of war was the starting point of his manga.  The exhibition explores what he wanted to teach through "Three Adolfs" as well as introduces some other his works about war.  Tezuka's thought as a witness of war is conveyed to us through the exhibition.
For further information, click below:here!
The museum shop at TOMM now has a lot of Adolf goods!
The important scene that two Adolfs, one, a son of Jewish bakery, and the other, a son of German Counsel in Kobe accidentally find a secret of Adolf Hitler is boldly designed on various goods.
Why don't you get one?
Three Adolfs postcrd
150 yen (tax excluded)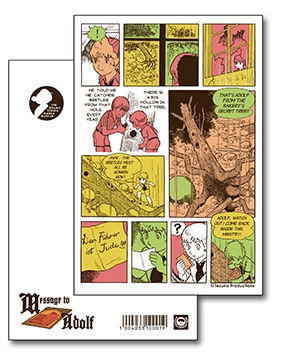 Three Adolfs hand towel
820 yen (tax excluded)
larger than normal hand towels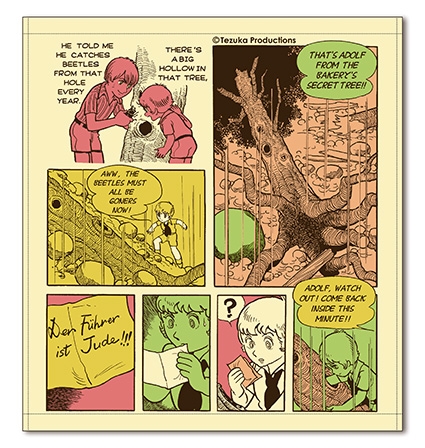 Three Adolfs mug
1400 yen (tax excluded)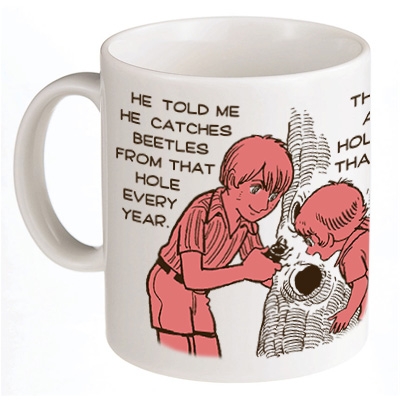 whole image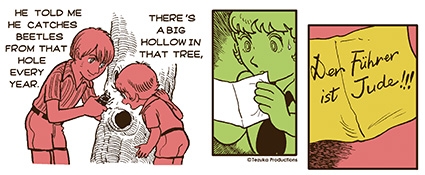 Three Adolfs coaster
850 yen (tax excluded)
water absorbable, unglazed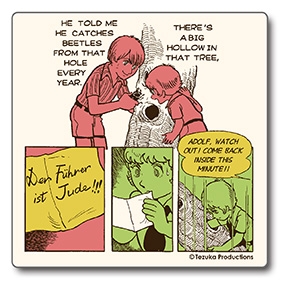 package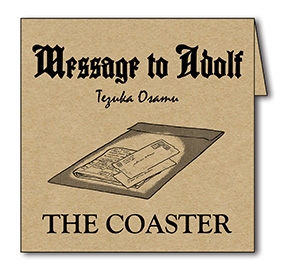 Three Adolfs T-shirt
2800 yen (tax excluded)
Soft texture/Oatmeal
Size: Small, Medium, Large and X Large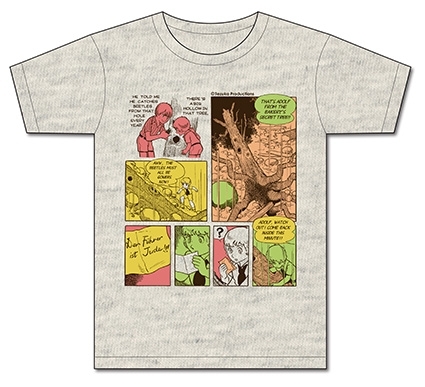 Three Adolfs Tote
1900 yen (tax excluded)
This tote can easily accommodate A4 size documents!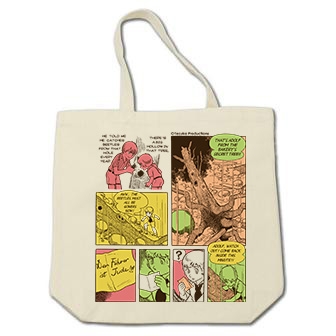 Report about the museum shop
Shop front
There are many books containing Tezuka's manga works in the context of war.