(2015/01/24)


Special Screening of "Legend of the Forest Part 2" is held as the 20th anniversary of TOMM.
This Part 2 was completed by Makoto Tezuka, the eldest son of Osamu Tezuka for the first time in 27 years after his father made Part 1 and Part 4.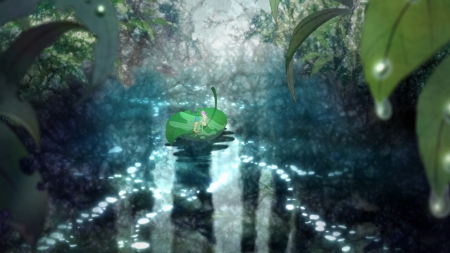 The screening is held from February 1st till 20th at TOMM, and on January 15 and 20, Part 1 and Part 4 are also screened along with the Part 2.  Do not miss this precious opportunity.
Venue: Atom Vision at Tezuka Osamu Manga Museum
Seats: 50 (first come basis)
Fee: Free (Note admission fee is required to enter the museum).
Screening Schedule at Atom Vision:
From Monday, February 2 to Friday, February 20 (except February 15)
| | | | | | | | | | | |
| --- | --- | --- | --- | --- | --- | --- | --- | --- | --- | --- |
| The Legend of the Forest Part 2 | 9:35 | 10:20 | 11:05 | 11:50 | 12:35 | 13:20 | 14:05 | 14:50 | 15:35 | 16:20 |
| Osamu to Musashi | 9:50 | 10:40 | 11:25 | 12:10 | 12:55 | 13:40 | 14:25 | 15:10 | 15:55 | 16:40 |
Sunday, February 1 & Sunday, February 15
| | | | | | | | | |
| --- | --- | --- | --- | --- | --- | --- | --- | --- |
| The Legend of the Forest Part 2 | 9:35 | 10:20 | 11:50 | 12:35 | 13:20 | 14:50 | 15:35 | 16:20 |
| Osamu to Musashi | 9:50 | 10:40 | 12:10 | 12:55 | 13:40 | 15:10 | 15:55 | 16:40 |
| The Legend of the Forest Part 1,2&4 | | 11:05 | | | 14:05 | | | |