(2014/12/19)


"Black Junk" Karte 10 was just released!

The comedy duo Twintell introduces Tezuka works in the comedy skit "Black Junk"! Now the 10th and final skit was released.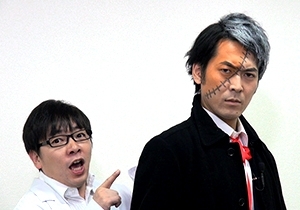 The comedy skit series "Black Junk" has been distributed since July, 2014 and this time is the last distribution for the 1st season. The theme of the final skit is Black Jack! The duo in the costume of Black Jack challenges the theme with their full power.
Check it right now!