(2015/01/20)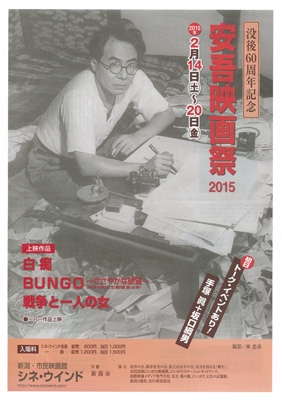 "Hakuchi" directed by Makoto Tezuka is screened at Ango Film Festival 2015 hosted by Cine Wind in Nigata city.
After the screening on Feb. 14, a talk show by Makoto Tezuka and Tsunao Sakakuchi, the eldest son of Ango Sakaguchi, is scheduled.  During the festival period, "Hakuchi" is screened on 14th, 17th and 20th.
For more information, visit the official website of Cine Wind.
Period: Feb. 14, 2015 – Feb. 20. 2015
Venue: Cine Wind (Nigata city, Nigata)