(2014/11/28)


It's a robot invasion! Shoot down wicked mechs and dodge a hail of bullets as Astro Boy, robot boy wonder, flies to save the world in this action-packed shoot 'em up game.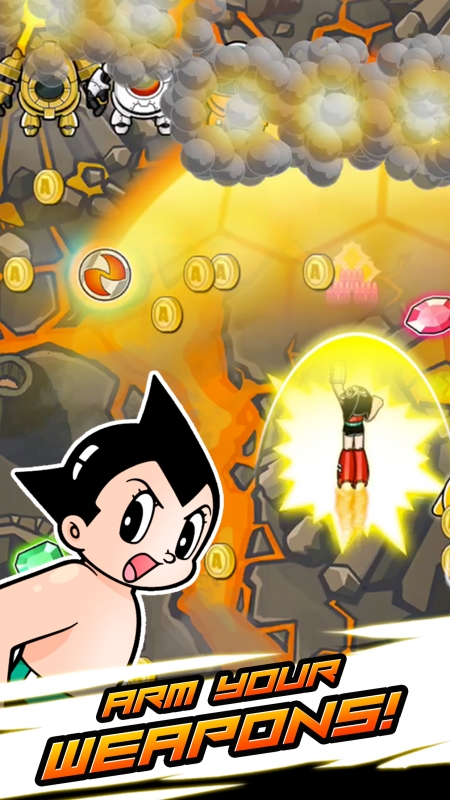 The world shakes with fear as it teeters towards a cataclysmic end. Evil robots are trying to seize power, seeking for the extinction of the human race from the face of the earth. Earth's strongest protector Astro Boy takes to the skies once again to eliminate the threat once more!
Guide Astro through the perilous skies! Dodge missiles and rockets that dot the skies and take out enemy drones. Be alert for bulky death bots that wield powerful weaponry and attack with deadly precision. Pick up special power-ups that enemies may drop to activate temporary, powerful boosts. Collect coins and parts that enemies drop, and use them to upgrade Astro and summon forth special assist bots that will give Astro an extra edge. Finally play as Astro's allies such as Prof. Ochanomizu, Dr. Tenma, and even the unlikely Atlas and The Blue Knight!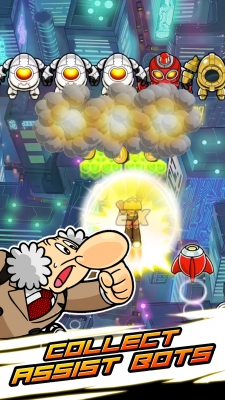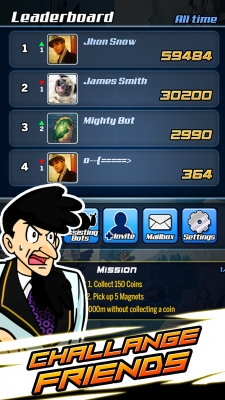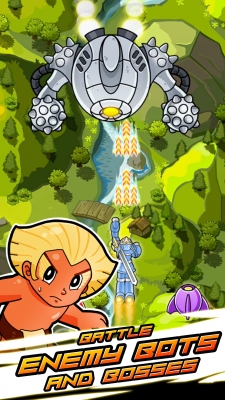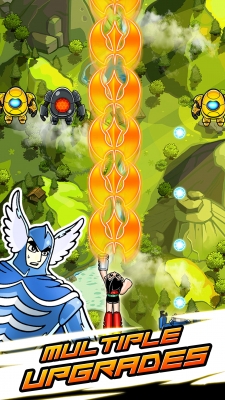 Features:
- Featuring Astro Boy, robot boy wonder
- Play as Prof. Ochanomizu, Dr. Tenma, The Blue Knight, and even Atlas!
- Challenging arcade-style shoot 'em up gameplay
- Collect coins to unlock special upgrades and power-ups
- Upgrade your characters with power blasters, Magnetic Shields and more
- Vanquish the death bots to acquire "Assist Bots" that grant special abilities
- Pick up rare, powerful boosts that enemies drop to get a temporary edge
- Facebook integration. Compare scores with friends around the world!
** Please note that this free app contains optional paid content that can be purchased on demand. You may control in-app purchases made within this app using the password settings explained in the Google Play help center.**