(2014/07/28)


Sumitomo Mitsui Financial Group, Cedyna, and Tezuka Productions have come together in an effort to donate a portion from the special credit card, the "Astro Boy Card's" annual earnings, 3.5 million yen, to the "National Orphanage Council"
The "Astro Boy Card" was started in 2003 based on Osamu Tezuka's belief in, "helping the future development on children" and "building the dreams of children."  Every card automatically contributed 0.3% of the usage fees as a donation.
This time, a presentation ceremony was held in honor of the 2013 donation made to the National Orphanage Council.
The donation will be used to help the children who get sent from orphanage to orphanage and promote the second year of the "Astro Boy Fund Promotion Support Groups."
The children who received money from the grants sent a letter saying "We used the money for our textbooks," and "It's very difficult to study while having a part-time job, but knowing that there are others cheering me on becomes very encouraging.  We will continue to do our best."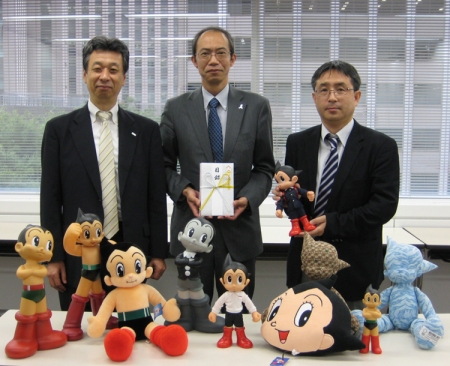 【Astro Boy Fund Presentation Ceremony】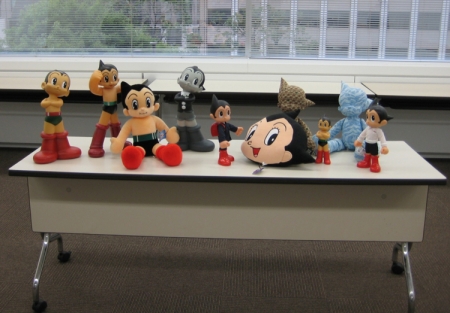 【Astro Boy is Presented at the Fund Ceremony】
An Astro Boy school bag was also given this time.
1.  Donation Breakdown by Year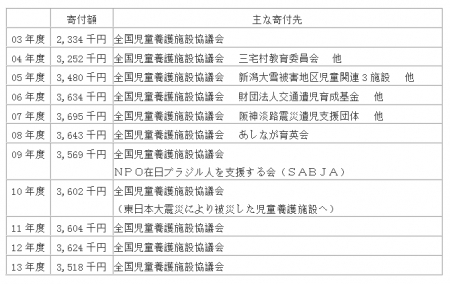 2.  To Make a donation
The National Orphanage Council (Location: Chiyoda-ku, Tokyo) http://www.zenyokyo.gr.jp/
They deal with children whose parents have been involved with unfortunate accidents, children with parents who are gravely ill or separated, children whose parents cannot provide for them, children rescued from domestic abuse, etc.  They ensure that no child is brought up in a way that is detrimental to their development and safe from parents who are not capable of caring for them.  They also seek to ensure the development of happy and healthy children with strong hearts.  The organization helps to ensure that each child can grow up to become self-reliant.
3.  Atom Card Registration
1.  Card Brand is MasterCard
2.  Annual member fee of 1,000 yen with an additional 300 yen per family member.
※The first year annual fee is free
3.  Members:  There are about 7,500 members (as of March 31, 2014).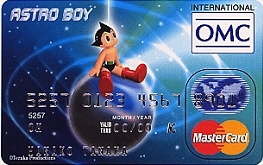 【Astro Boy Card】
Click here for more information about the Astro Boy card!
http://www.cedyna.co.jp/card/lineup/detail/atom/
【Further Information about the Atom Card】
What is the "Astro Boy Card" OMC Mark?
The OMC mark allows for discounts at select locations on select days.  From 20th-30th of every month and the second and fourth Sundays, you will be discounted 5% on all purchases made at Daiei stores.  On the second and fourth Sunday of every month, you will be discounted 5% on all purchases made at Marusetsu stores
Additionally, at Ion Super Stores across the country, OMC cardholders will be able to use a 5% discount on the 20th and 30th of every month.
On the 20th and 30th of every month, Ion Super Stores will give a 5% discount to all Astro Boy Card holders!!
Please use as much as you would like!
The "Astro Boy Card" is a social-service contribution card and the fund is backed by everyone's day-to-day use of the card.
We thank you for participating in this campaign.
Thank you for your continuous contributions in this campaign.