(2014/07/28)


It's the 60th Anniversary of "The Phoenix," so The New National Ballet of Japan's prima donna, Ayako Ono, and the ace of All-Japan's Women's Volleyball Team, Saori Kimura, have been picked for the top interview!  This is a girl's talk where they discuss how they entered their individual fields, their daily lives, and both being at the top!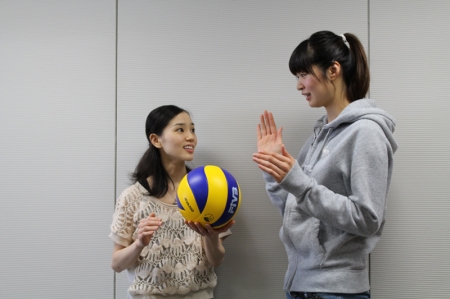 This interview was published in "Monthly Volleyball" (by Nihon Bunka Publishing) on July 15.
It was published in the August issue of "Dance Magazine" (by Shinshokan) on June 27.
http://www.shinshokan.co.jp/mag/mag_new.html?SRC_CAT_S_ID=2010010