(2014/05/12)


There are two images for iPhone cases designed by Kayo Horaguchi who drew UNICO with her unique style.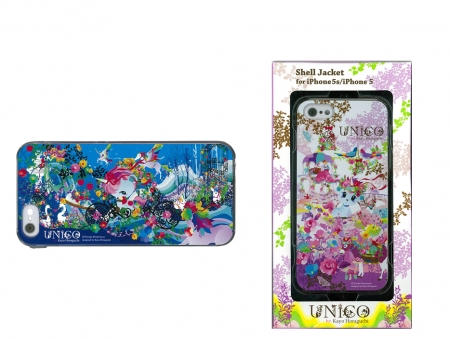 The blue one was inspired by one of the stories of UNICO called "Katy the Cat on a Broom" and drawn by Kayo, and the pink one is from Prologue.
Unico has nine stories. There will be more images for iPhone in the future.
*Price : JPY2,000 (tax excluded)
*Produced by Goumandise
*Click HERE for more information about this collaboration