(2014/02/25)


I think you know the phantom characters appear in Tezuka's manga well.
There is a rumour below recently….but I think it's not true!
"The phantom characters' figures escaped from the box on the desk in the Tezuka's office when there were no humans about."
I set a spy camera to make sure of the rumour. Take a look at the video below.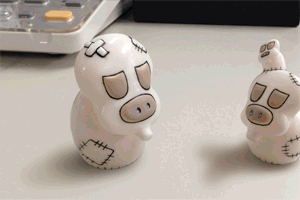 The rumour was true! However they return to the box when they see humans.
So please don't worry!
*Price :JPY3,800