(2013/12/11)


These new products are in commemoration of the 1300th anniversary of Fudoki, and only available in HITACHINOKUNI-SOUSHAGU shrine in Ishioka, Ibaraki prefecture.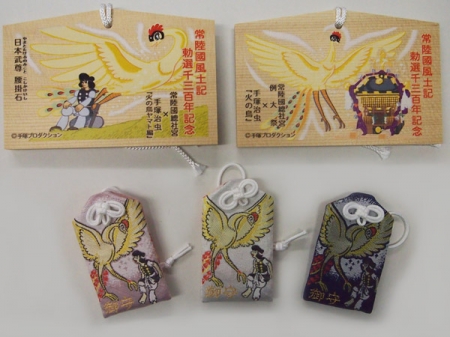 This is the first collaboration for Tezuka with a shrine and the first religious products.
There are two designs of wooden votive plaques and three colours of protective charms.
For more info, please visit the HITACHINOKUNI SHOSHAGU website.