(2013/11/20)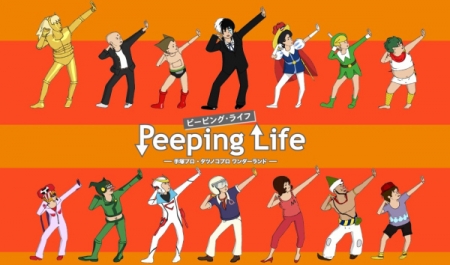 The images are from the DVD of PEEPING LIFE which is the collaboration of animation short gags by characters from Tezuka Pro. and Tatsunoko Pro.
The DVD sales reached 50,000 pieces and still growing.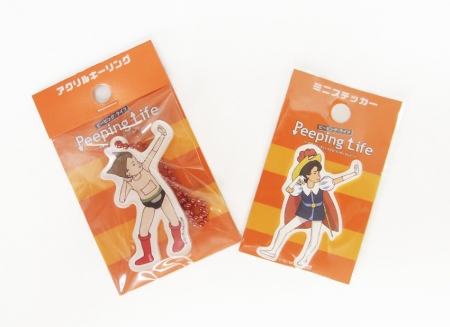 Now acrylics keyrings and stickers using images from PEEPING LIFE DVD are available at Village Vanguard stores.
*Acrylic Key rings
–PKG size : W55 x H90mm
–Price : JPY588 (tax included)
–10 designs
*Mini stickers
–PKG size : W50 x H80mm
–Price : JPY210 (tax included)
–15 designs
Sales : Village Vanguard stores