(2013/08/26)


Mighty Atom runs for freedom in this free, action-packed game available on Google Play™, coming soon to iTunes and Amazon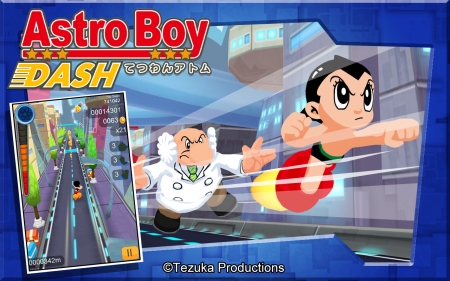 The timeless charm and super powers of Astro Boy helped turn Osamu Tezuka's famous manga and anime into a worldwide phenomenon and pop culture icon. Now, Astro Boy, also known as Atom, leaps into action on the small screen with the launch of Astro Boy Dash by Animoca (www.animoca.com), the mobile game developer and publisher behind Pretty Pet Salon, Star Girl, Thor: Lord of Storms and other hits. Astro Boy Dash is currently available free of charge for Android devices on Google Play, and coming soon to Apple iTunes® and the Amazon Appstore™.
Astro Boy Dash is a fast-paced running game featuring Atom, the boy-like robot character who first appeared in Osamu Tezuka's 1952 Japanese comic book (manga) series. Gifted with superior strength, flight, numerous other powers and the ability to feel human emotions, Atom uses his crime-fighting skills to combat evil and injustice.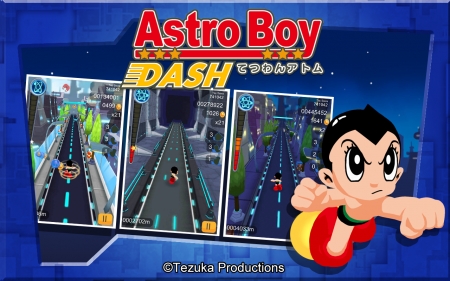 In 1963 Astro Boy became the star of his own animated television series, and became the first truly highly popular title in the collection of works that would later be grouped under the name "anime".  Over the next half century, Astro Boy starred in numerous comic books, television shows, feature films and video games that enjoyed huge popularity throughout the world. Astro Boy's celebrity cemented the reputation of Osamu Tezuka as the "Godfather of Anime."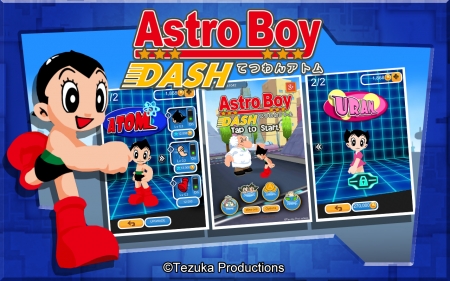 In Astro Boy Dash, Atom feels smothered by his overzealous but well-intentioned guardian, Professor Ochanomizu. Players will need speed, strategy and reflexes to help Atom and his robotic sister Uran (Astro Girl) escape the laboratory and avoid the professor's incessant maintenance routines. Astro Boy Dash challenges players to take control of Astro Boy or Astro Girl and bolt through the city streets, avoiding capture, buildings and multiple obstacles.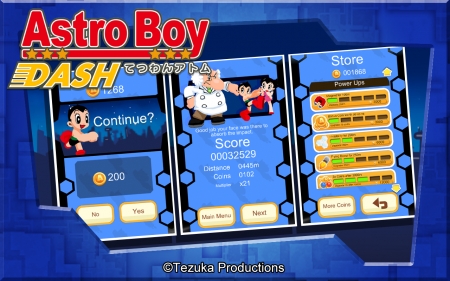 Featuring beautiful 3D graphics and a futuristic art style, Astro Boy Dash offers highly responsive, intuitive controls to make gameplay easy to learn yet challenging to master. Players dash through the streets and collect coins with which to unlock power-ups and special powers. In-game currency can be used to purchase different costumes and other premium upgrades, and players can connect to Google+ and Facebook to compete with friends or access the Public Leaderboard.
Other Astro Boy titles coming soon from Animoca include Astro Boy Defense, an action puzzle game, and Astro Boy Piano, a children's edutainment app from the company's Baby Cortex studio.
Availability:
Astro Boy Dash is available for free on Google Play worldwide at https://play.google.com/store/apps/details?id=com.animoca.google.astroboydash.
A version for Apple iOS devices is in development.
Get updates about the game by "liking" Animoca on Facebook at http://www.facebook.com/animoca, following @Animoca on Twitter, or following the company on Google+ at https://plus.google.com/108527013632888753984/about?hl=en.