(2013/08/01)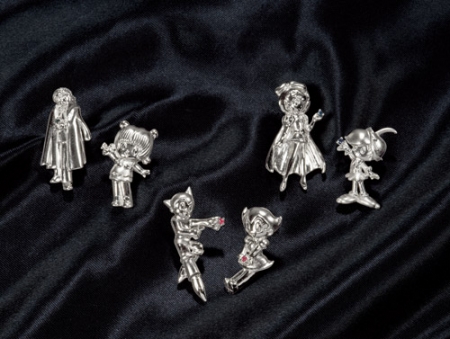 The premium pin badges of the celebration of the Astro Boy 50th anniversary of its broadcasting, the Princess Knight 60th anniversary and the Black Jack 40th anniversary made of silver and jewels.
The badges are handmade by craftmen with details.
The total of Astro Boy, Princess Knight and Black Jack are a limited edition of 2013 pieces at the exhibition "The Power of Manga", Tezuka Museum and other stores.
*Price : JPY39,900 for three celebrations (tax included)
*Materials : Silver and jewels
*Astro Boy and Uran : ruby
*Black Jack : black diamond, Pinoko : white diamond
*Sapphire and Tink : Sapphire
**For more info, please check this out.