(2013/04/04)


The 1st delivery of the scratch lottery was released on the 1st April with artwork of Atom and Leo until 16th April.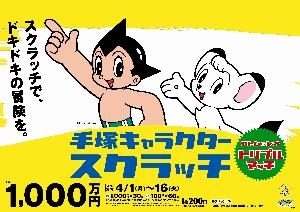 There will be many more deliveries monthly featuring different characters until September 2013.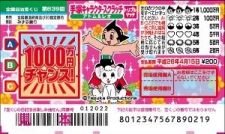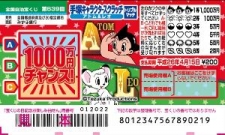 It's available at lottery stores all over Japan at 200 yen per scratch ticket.
Why don't you take a chance to win the 1st prize of 10,000,000yen?!