(2013/01/24)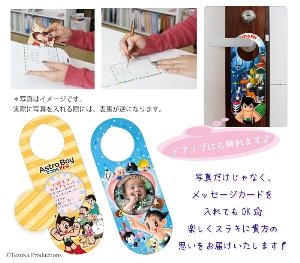 What is "ADOOR"?
"ADOOR" is a postcard you can put a picture in.
It's a simple procedure.
1) Address the postcard
2) Put picture i it
3) Post it!!
This makes a perfect greeting card, don't you think?
The receiver can use it as a door hanger after reading the message.
You can buy these products at
COCOS ISLAND, Tezuka Museum and Tsutaya in Okinawa.
There are many more characters and designs.
*Price : JPY480 (tax included)