(2012/12/06)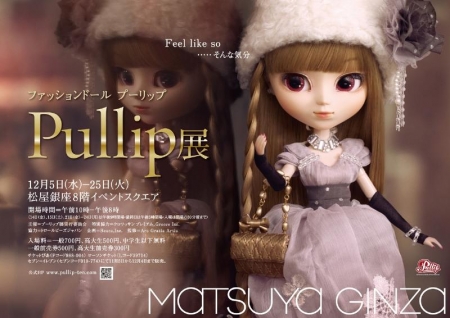 Collectable dolls called "Pullip" are holding an exhibition from 5th December to 25th December at Matsuya-Ginza.
You can see all Pullip collections like the original Pullip, the most popular Pullip and many other examples.
You can obtain two complementary tickets for the exhibition by sending an envelope with an 80yen stamp to the address below.
Groove Inc.
Attn: Present of tickets for "Pullip Exhibition"
3-21-8-2F Hongo, Bunkyo-ku, Tokyo (Zip : 113-0033)
–Note : Deadline is 14th Dec. Only available in Japan.
–For more information : Click here (Japanese)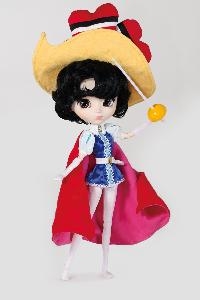 They sell Pullips of Sapphire of Princess Knight in a limited quantity.