(2012/10/31)


The drawings, such as Astro Boy, Black Jack, Jungle Emperor Leo, Princess Knight, Amazing Three etc…, are based on comic covers and cut illustrations of Tezuka's manga works.
You can buy these at the exhibitions.
Why don't you go and look at them?
We will keep you updated on further additional exhibitions.
The printing technique is called GICLEE.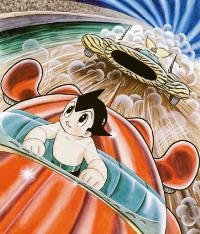 [EXHIBITIONS]
*Mitsukoshi department in Chiba : 31-Oct-2012 to 6-Nov-2012
*Daimaru in Shinsaibashi : 7-Nov-2012 to 13-Nov.2012
*Isetan in Fuchu : 2-Jan-2013 to 7-Jan-2013
*Fukuya in Utsunomiya : 6-Jan-2013 to 11-Jan-2013
*Saikaya in Fujisawa : 9-Jan-2013 to 16-Jan-2013
*Belshaine in Komagane : 14-Jan-2013 to 24-Jan-2013