(2012/08/10)


Here are the results of the contest!!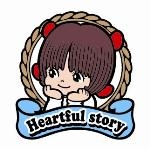 We appriciate your efforts for your medical impressive experiences.
6 of the most impressive experiences have just been chosen.
1) Life Saving in a Black Suit
–A person who works for a medical machine maker wanted to become a doctor, however his motivation decreased for some reason.
One day the East Japan Earthquake occured and he went to save life with an AED made by his company and bought with his own money for a person who had suffered a heat attack at the shelter in Fukushima.
2) Artificial Tooth of a Dead Person
–An old lady visited a dentist and asked him to make an artificial tooth for her dead husband so that he could eat his most favourite dish, Katsu-Don in the next world.
His funeral was to be held the next morning. The dentist tried to make an artificial tooth for the dead person.
3) A Thing He wants to Protect
–A young doctor met an old married couple. The wife was at the final-stage of liver cancer and they decided to spend their last time….1 week together.
The doctor asked the husband not to tell her of her limited lifetime but he told her anyway.
The doctor complained to the husband. "What do you know about us!" the husband responded in anger.
4) A Boy's Decision
–A boy who has cancer of esophagus finds a chance of survival after the good result of anticancer treatment.
However he has to make a difficult decision. Either to help his malnourished body by removing his esophagus or his deformed backbone by radiation treatment.
The boy has to make a decision while his parents can't.
5) My Impressive Experience
–A young nurse attends an emergency Caeserean Operation. Coinsidentaly she finds that the woman who gives birth to a healthy baby is the daughter of the man that the nurse took care of when he was dying.
The lives in the family have taken over from father to grandchild.
6) Emergency Operation in a Typhoon
–A prematurely-born baby suddenly changed its condition. The baby needed an operation at a major hospital. However the baby lived on an isolated island far from an urban city.
However the doctor couldn't bring the baby to the major hospital by air due to the strength of the typhoon.
Young doctors have decided to do an operation in such a small clinic to save life of the baby.
Congratulations!!!
The 100,000 yen prize money will be given to everyone above!
Also their experiences will be drawn as new "Black Jack" manga and published in either Weekly Shonen Champion Comics magazine or an additional volume of Shonen Champion, then will be made as separated comics afterwards.
These will start being published in winter 2012.
Check them out!