(2012/07/11)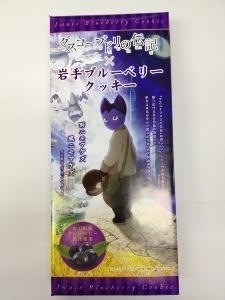 The cookies are made of juice from blueberries grown in Iwate.
Iwate is the hometown of Kenji Miyazawa who wrote the story book "The Legend of Budori Gusuko" the animation movie just released on 7th July throughout Japan.
Please check them out when you visit Iwate! You can probably find them at gift shops.
–Price : 630yen (tax included)