(2012/07/11)


These goods are selling at movie theatres while the animation movie "The Legend of Budori Gusuko" runs at the movie theatre.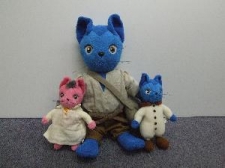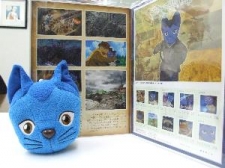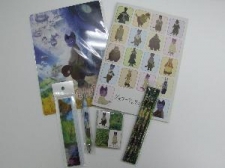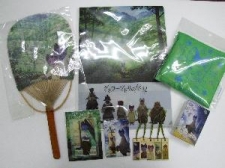 The animation work is based on the story book written by Kenji Miyazawa the famous author of children's stories who died in 1933.
Tezuka Productions, as an animation studio, made the animation movie which has just been released on 7th July, 2012.
**Goods information
-Plush toy : 3,150yen
-Ballchain plush : 998yen(Budori), 998yen(Neri)
-Passcase : 1,575yen
-Stamp collection : 2,800yen
-Plastic board : 315yen
-Pencil set : 550yen
-Eraser set : 650yen
-Ruler : 420yen
-Clear folder : 315yen
-Note book : 350yen
-Fan (Uchiwa) : 630yen
-Nylon bag : 1,575yen
-Cards : 1,050yen
-Wooden tag : 300yen
-Pen : 420yen
-Sticker for mobile phone screen : 420yen
(tax are included to the prices)
Go to the movie theatre and get them!