(2012/03/28)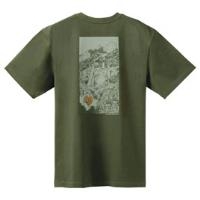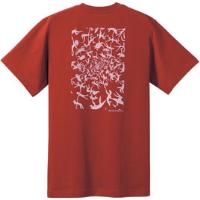 T-shirts using the panel designs from the Phoenix and Buddha manga produced by the popular outdoors brand, mont-bell are now on sale at the mont-bell outlets.
There are 5 designs wichi have a mont-bell logo on the front and manga designs on the back.
The attached picture on the right shows the enlightment from Buddha and the picture on the left shows Gao from the chapter of Ho-o of the Phoenix.
Other designs are "Seashore", "Whistle" and "Animals" from the Phoenix.
**More Information
–Price : JPY2,400 (tax included)
–Sizes : XS, S, M, L, XL (unisexed)
–Materials : Cotton
You can buy it at the mont-bell online store here.
(only available in Japan)