(2011/07/12)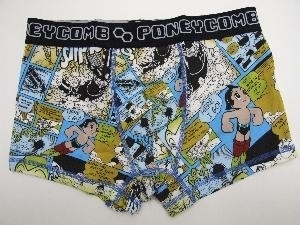 Here are some new products for men which have just come out!
*3 designs (comic panels, Astro Bon on earth and Punching Astro Boy)
*Size : M and L
*Price : 1995yen (VAT included)
You will be able to get it on Rakuten HP.
Further information will be available shortly.