(2011/05/12)


-New Product Information-  Mickey Mouse depicted by Tezuka Osamu appears on T-shirt!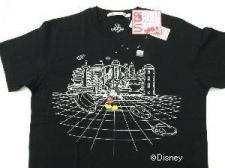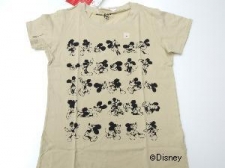 Mickey Mouse T-shirt designed by Tezuka Productions is being released at UNIQLO.  As a part of UNIQRO's UTGP project, Tezuka Productions participated in the project not only as a judge but also as a guest designer.
On the men's T-shirt (left), Mickey Mouse is posing in front of the futuristic city designed by Tezuka Productions' animator.  On the women's T-shirt (right), a variety of Mickey Mouse drawn by Tezuka Osamu himself was printed.
This collaboration started from a vague memory of the person in charge at UNIQLO who heard about Tezuka Osamu's Mickey Mouse before.
Check these rare T-shirts at UNIQLO stores.  You won't be able to find such T-shirts in any other place.
Price: 1,500 yen each (tax included)
For more information about UTGP, click here. (To UTGP's website)
*Please note the T-shirts may be sold out at some stores.