(2011/05/12)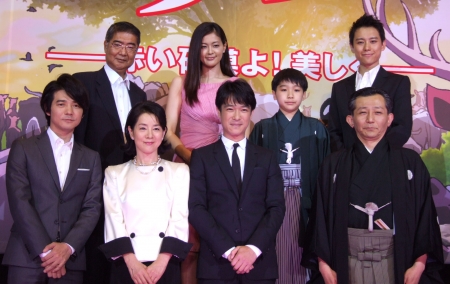 From the upper left: Kozo Morishita (Director), Tomoka Kurotani, Saburota Kanze and Dozan Fujiwara (shakuahchi player of the theme music)
From the lower left: Hidetaka Yoshioka, Sayuri Yoshinaga, Masato Sakai and Kiyokazu Kanze
The premier of "The movie: Tezuka Osamu's Buddha" was held in Tokyo. Gorgeous actors and actresses participated in the work, including Sayuri Yoshinaga, lined up on the stage and told their thought about the movie.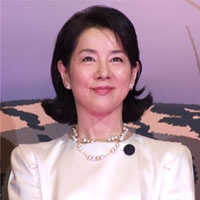 Sayuri Yoshinaga (Narration/Chapra's mother)
 I have been a fan of Tezuka Osamu's works, and it was my pleasure to participate in this movie. 
I was thrilled very much watching the screen with Mr. Sakai, who was my son in the movie, while voice-acting my role.  I've been encouraged and moved by movies since I was small, and now I am working as a movie actor.  I very much hope movies, along with sports and music, can heal sadness of victims who suffered from the earthquake, even if it's only a little bit.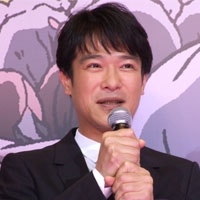 Masato Sakai (Chapra)
When I first heard about the movie, I felt honored very much.  On the other hand I was worried whether I could do well in such a majestic story. 
Standing on the stage with great members makes me feel proud.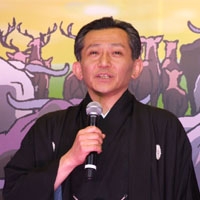 Kiyokazu Kanze (King Suddhodana)
It was my first experience to participate in the genre other than No play.  Usually I am a teacher but this time, Assistant Director was my teacher at the recording.  Thanks to his instruction, somehow I could act the role. 
This movie is about human life and death, the very perpetual theme for us, and which, I believe, is common to No play.
Saburota Kanze (Joteka)
I could participate in the movie with my father, and it would be a good memory for me.  I did my best.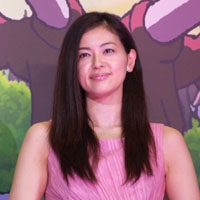 Tomoka Kurotani (Marikaka)
It was my first voice-acting, so there were several situations I was bewildered by.  At the recording, I was not able to meet Director and animators involved in, but I somehow did my best thanks to the support from other actors.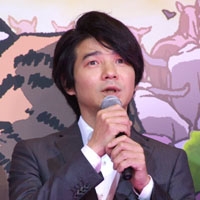 Hidetaka Yoshioka (Siddhartha)
Actually I am still awed to play Buddha.  While I was waiting at the back earlier, I was taken for a staff member. (Audience's laughter)  And I wonder whether a low-keyed man like me could be Buddha. In the movie Siddhartha took the first step to find out an answer to live in unsettled times. I think such his posture could be food for the mind for us  
I am happy very much that my favorite Tezuka anime was made under the direction of Mr. Morishita.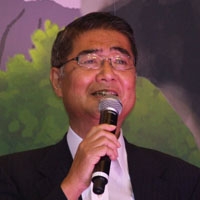 Kozo Morishita (Director)
Actually we re-drew some of the animations till this April.   I spent almost six years to complete this movie, which was my first experience to spend such a long time for one movie. From the title "Buddha", you may think this movie is very religious.  But I directed this movie as a dram of human life, featuring Siddhartha and people around him.  I hope you feel Buddha more familiar after watching the movie.
The movie "Tezuka Osamu's Buddha" is released on May 28 nationwide.  Don't miss it!
To the official site of the movie "Tezuka Osamu's Buddha"